Maroun el-Daccache, (LAU School of Architecture and Design) με

Nihal Halimeh, Fadi Haddad, Aya Abdallah, Rana el-Sanadiki, Davide Casani, Jelnar Obeid, Carlotta Trippa, Nathalie Chaabane
Exhibition Space: TAM exhibition Gallery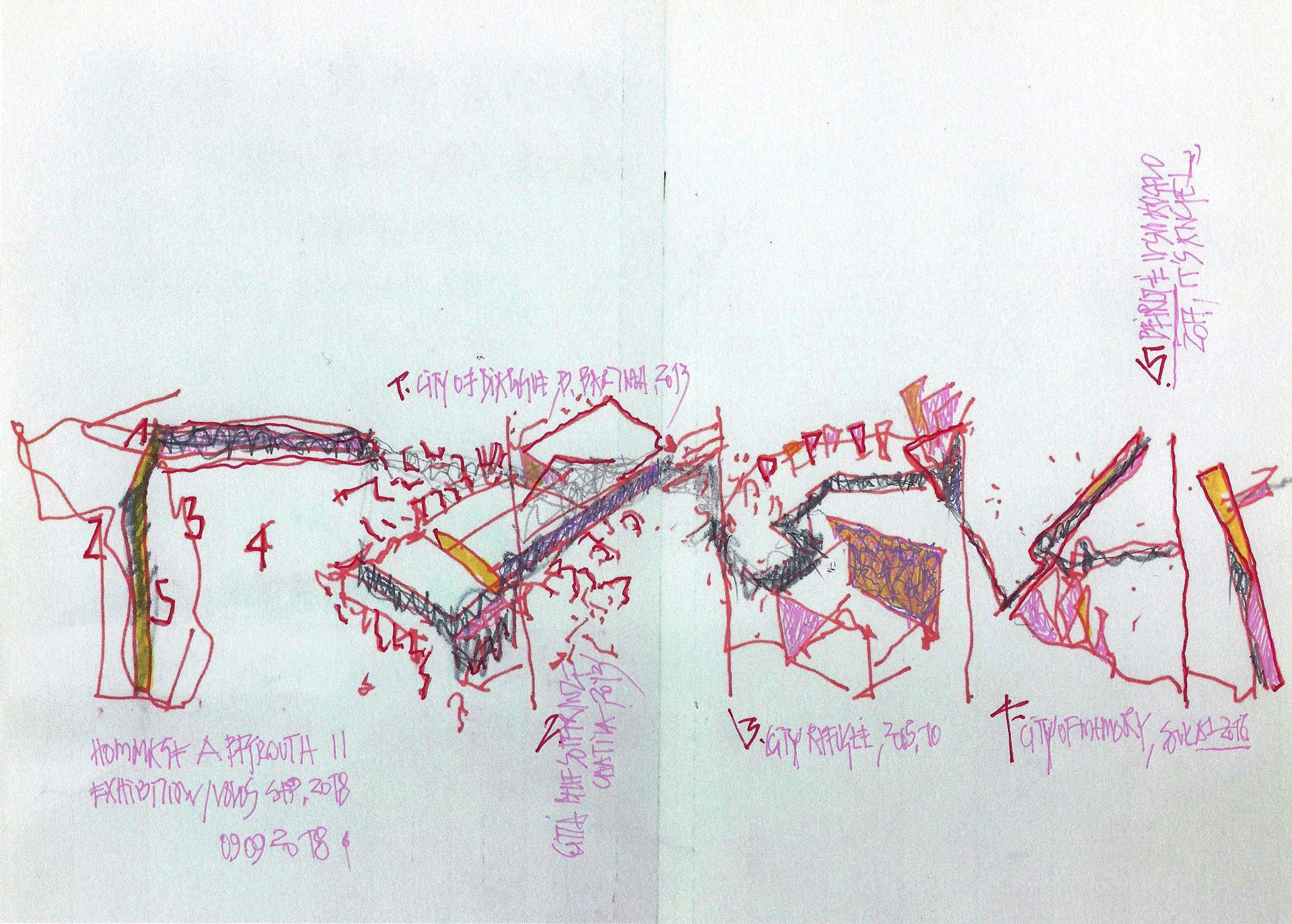 Beirut, as an exposed, dynamic and democratic city, welcomes all refugees.   The image of Beirut apparently manifests itself through the evolution and uncontrollable fast construction in the city, when its real architecture is to be discovered in the hidden parts of the city that represent its historical and social evolution. This manifesto/exhibition displays its "form of the present" through five themes/projects: 
City of dialogue: the project provides a public structure that converts the roofs of existing houses in Bourj al-Barajeneh camp into places of receiving Palestinian-Syrian refugees and structures of communication with the city.
City of suffering (agony): the project tells the history and the grief of the inhabitants of Sabra and Chatila camp through interventions that will give its residents hope to participate in the evolution of the city and to communicate with its society.
City shelter: despite its urban chaos, Beirut with its big heart, offers a place of welcome and tranquility for citizens and refugees homeless.
City of memory: a retrieval project of abandoned areas adjacent to the port which re-connects the "collective memory" by reactivating the "old market" and "community hubs" for the new generation located in the first Armenian refugees' camp of 1930.
5. Beirut and its Angel: despite the "individual memory" that manages the dynamic construction of the city between speculation and business, there are still individuals who consider the city as a place to experiment new ideas, providing urban/architecture spaces that extend from the individual to the collective.