Demetres Anastassakis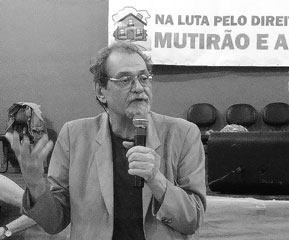 Demetres Anastassakis was born in Athens (1948) and immigrated to Brazil with his family when he was 8 years old. He graduated from the School of Architecture Rio de Janeiro (UFRJ). He lives and works in Brazil where he is known as the "architect of the poor". He has been president of the Institute of Architects of Brazil in the 90ies. One of the founders of Ativa- Cooperativa de Profissionais do Habitat in Rio de Janeiro which has designed a number of social housing such as the Vigário Geral/ Parada de Lucas, Santo Amaro, Grota στο Ρίο, Peinha στο São Paulo, Novos Alagados at Salvador Bahia, Independência in Petrópolis, etc.
Saber Popular e Modernidade Tecnológica, http://planhabdauufes.blogspot.com/2009/12/saber-popular-e-modernidade-tecnologica.html
Demetre Anastassakis - Pode o MCMV fazer cidade e prover moradia?, https://www.slideshare.net/Instituto_Arquitetos/demetre-anastassakis/24
---
Maroun El-Daccache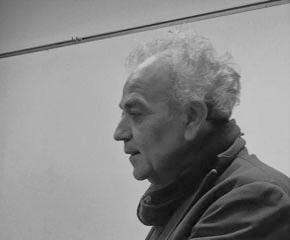 Maroun El-Daccache joined Lebanese American University as a full-time faculty member in 1998, and has been teaching architecture design studios. In addition to being the director of the Urban Planning Institute (UPI) at LAU, he also served as the Chair of the Department of Architecture in (2006-2013). Between the years 1987 and 1997, Prof. El-Daccache has taught design studios at various universities including Università Iuav of Venice, the Lebanese University and Université Saint-Esprit de Kaslik. He has been also advisor for Final Project at different Schools of Architecture in France, Italy, Germany, Spain and Poland (since 1998) and on Faculty Advisory Board of the Villard International Ph.D. IUAV-Venice since 2007. His professional experience was primarily launched in Venice in 1987, and a few years later he established his private firm in Beirut in 1993. Besides his various architectural publications and essays on the Mediterranean City, he has participated in several exhibitions, international and regional symposiums and served as visiting critic in Seville, Granada, Las Palmas de Gran Canarias, Venice, Trieste, Cracow, Berlin, Tunis, Gdansk, USEK, INBA and Rabat.
---
Elke Krasny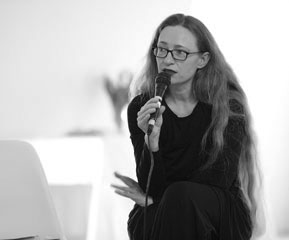 Elke Krasny is a curator, cultural theorist, and writer. She is professor at the Academy of Fine Arts Vienna, Austria.
Her theoretical and curatorial work is firmly rooted in socially engaged art and spatial practices, urban epistemology, post-colonial theory, and feminist historiography. In her conceptually driven and research-based curatorial practice she works along the intersections of art, architecture, education, feminism, landscape, spatial politics, and urbanism. She aims to contribute to innovation and debate in these fields through forging experimental post-disciplinary alliances between research, teaching, curating, and writing.
---