Fourth OIKONET conference on "Global Dwelling"
21-22 September 2018
Volos, Greece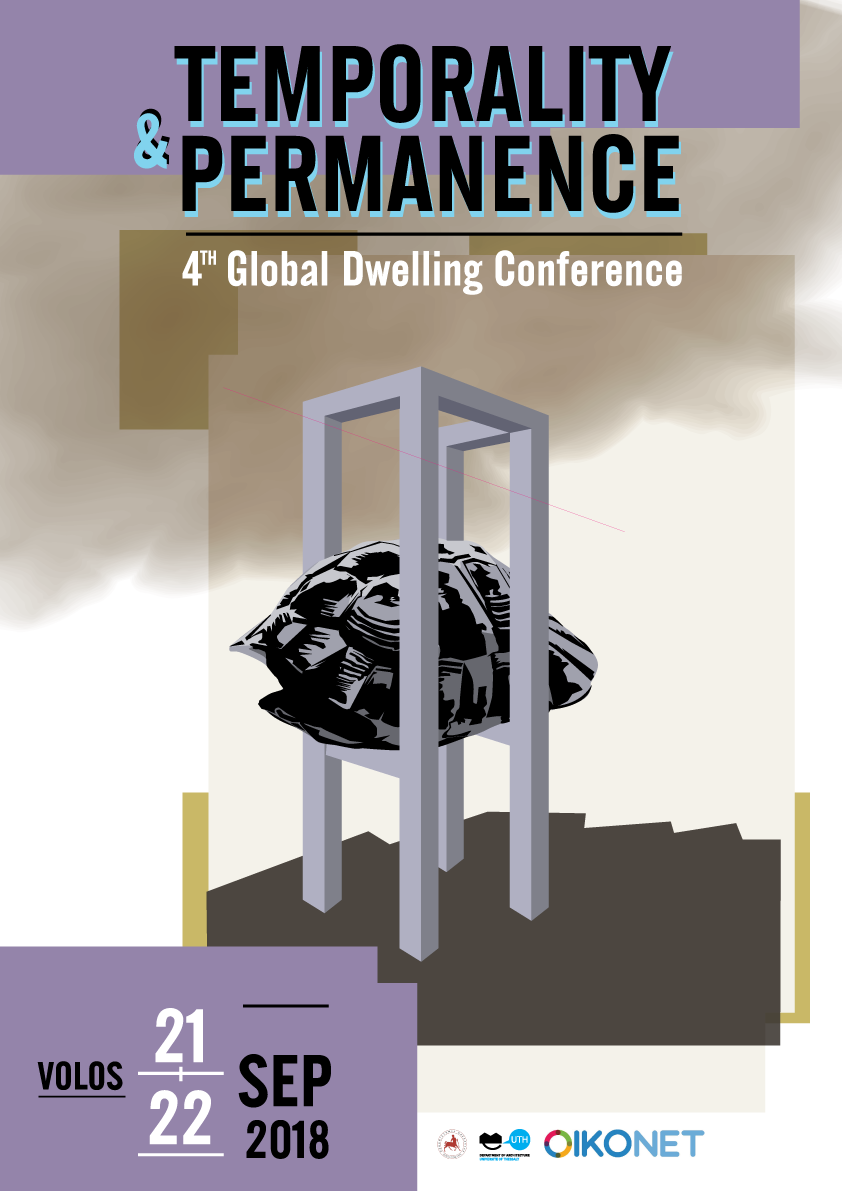 Housing is an integral part of our built environment; dwelling is intrinsic to our temporal existence in the world.  In our contemporary world, housing remains the main scenario of human activities: the lives of contemporary dwellers take place in self-built homes and in gated communities, in the old city centers and in the large housing estates in the periphery, in permanent residences or in second homes, in physical environments and in the virtual networks.
More and more segments of the population in the world are in a constant move for multiple reasons: migration, work or tourism.  Refugees, workers and tourists are in permanent transient stage. For many people, living in multiple places have become part of the contemporary lifestyle. Their lives spread throughout multiple places.  Information and communication technologies challenge some traditional spatial boundaries, such as the division between home and workplace. Facilitated by these technologies, population mobility and communication across cultures challenges the established spatial structures and brings about new cross-cultural environments.
In light of these situations, the following topics emerge:
Housing for mobile and ephemeral living modes
New concepts of public space as a result of an increased mobility of the population
New models of working /living and their impact in private and public life
Cross cultural exchanges and the transformation of housing
To deal with these challenges it is necessary to rethink the role of professionals, local administrations, and residents in the delivery of contemporary housing which suits the conditions of our times.
After the three conferences that took place in Barcelona (2014), Bratislava (2015) and Manchester (2016) the fourth "Global Dwelling" conference is dedicated to the topic of "Temporality and permanence in contemporary housing".  Papers and posters addressing this topic from multiple realms – education, research, professional practice– and disciplines– architecture, urban design, sociology, environmental psychology,– are invited to participate in this event.
Download poster in pdf format.
Past conferences:
Barcelona-  http://oikonet-conference-barcelona.blogspot.com/
Bratislava- http://oikonet-conference-bratislava.blogspot.com/
Manchester- http://oikonet-conference-manchester.blogspot.com/